Maruti Suzuki Launched Ertiga Limited Edition At Rs 7.85 Lakh
Maruti Suzuki has launched a limited Edition model of the Ertiga with starting Delhi showroom price range of Rs 7.85 lakh. The Ertiga Limited Edition available in both petrol and diesel engine options based on the mid variants the VXi and the VDi. And this model available in three colours such as Exquisite maroon, Silky silver and superior white.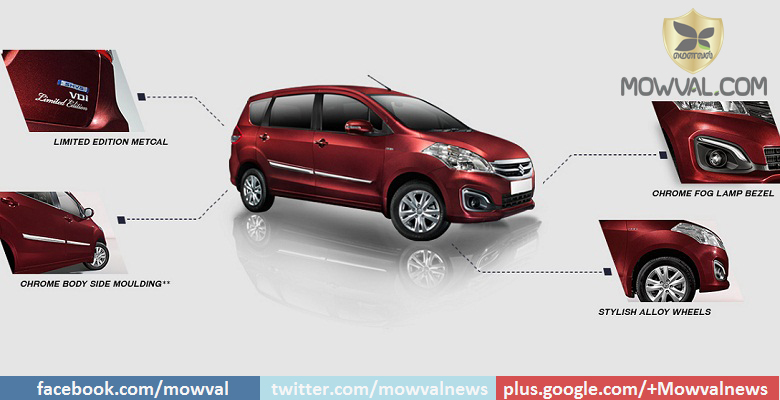 The limited edition comes with cosmetic changes and there is no change in engine. This model is available with same 1.4-liter petrol and 1.3 liter diesel engine. This petrol engine delivers the power of 95 bhp (6000 rpm) and torque of 130Nm (4000 rpm). And the diesel engine delivers the power of 90 bhp (4000 rpm) and torque of 200Nm (1750 rpm).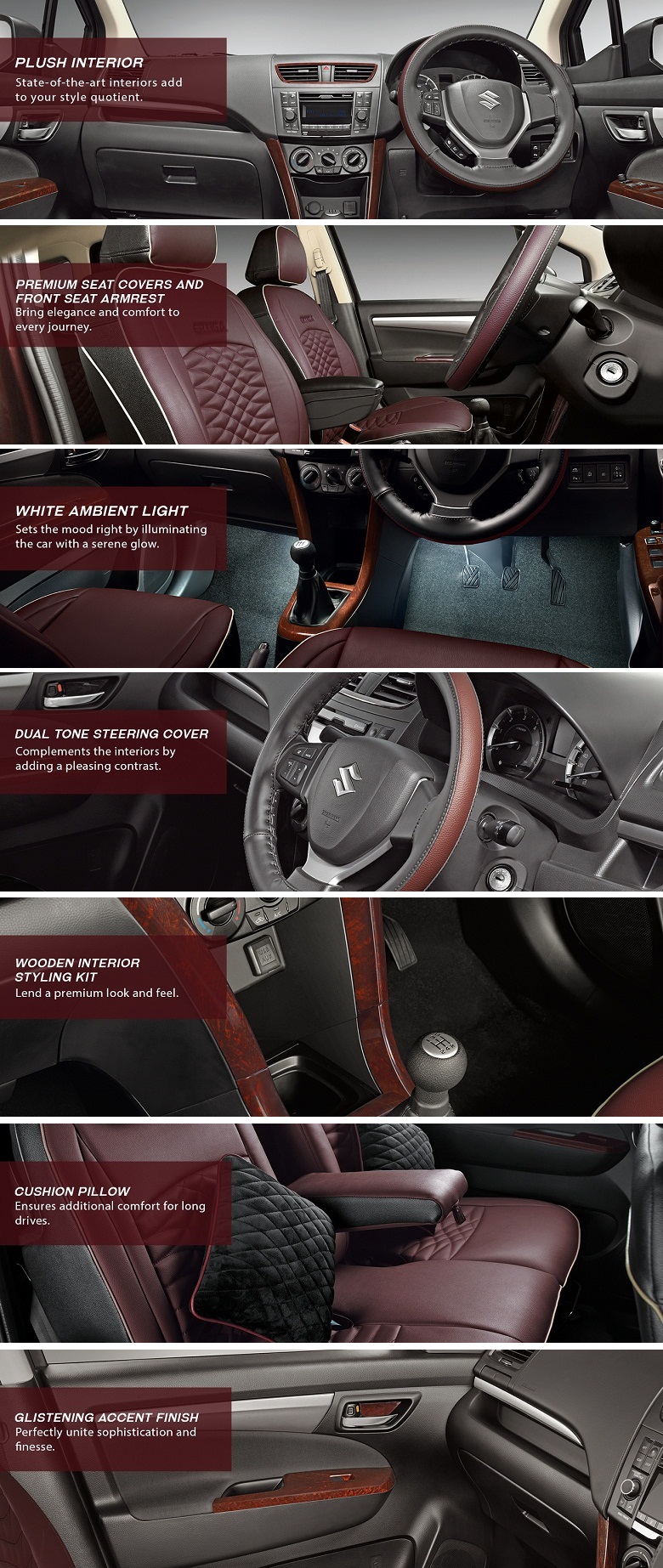 Whats new in Limited edition model
1.Limited edition metcal
2.Chrome body side moulding
3.Stylish alloy wheel
4.Chrome fog lamp bezel
5.Premium seat covers and front seat armrest
6.Wooden interior styling kit
7.Glistening accent finish
8.Dual tone steering cover
9.White ambiant light
10.Cushion pillow