---
All New 2018 Jeep Wrangler Interior Revealed In First Time
Jeep has finally revealed the fourth-generation 2018 Wrangler's interior also in first time through some images. And few days back Jeep revealed the exterior also with couple of images. And Jeep scheduled the Wrangler's public debut on November 29 at the 2017 Los Angeles Auto Show.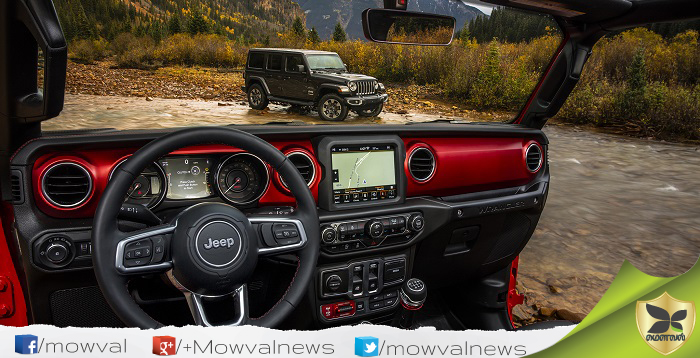 Unlike the exterior, the interior gets compltely new design. The cabin looks modern with old scool school Jepps elements. This model gets ne, 8.4-inch touch screen infotainment system, twin-dial instrument cluster setup and etc,. And this model have color intsetrs in interior as per the exterior color. This model available with three variants- Sport, Sahara and Rubicon.
After the international launch, Jeep may be launch the 2018 Wrangler in India around next year end. And In India, this model avilable with 2.8-litre CRD turbo diesel engine mated to a five-speed automatic transmission and 4 wheel drive. This engine produces 200bhp of power and 460Nm of torque. Stay in touch with Mowval for more updates about 2018 Wrangler.