---
Cleveland CycleWerks Going To Begin Sales In Indian By October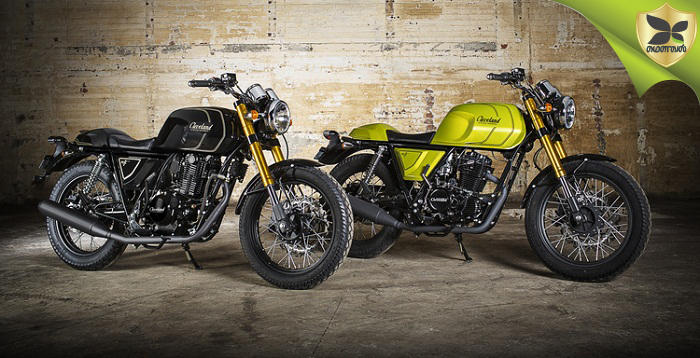 The American motorcycle manufacturer has officially announced its plan to enter Indian market by October 2018. India is a very fast growing and varied market for vehicles, be it two wheelers or four. So, lot of foreign brands are getting attracted towards the Indian market. BMW Motorrad, a big motorcycle company globally, also recently inaugurated four showrooms in the country.
After Harley Davidson, this is the another manufacturer from America. 9 years-old Cleveland CycleWerks is a small motorcycle company which was set up by three people, namely Scott Colosimo, Jarrod Streng and Curtis Ray in 2009 and is based out of Cleveland, Ohio, USA. It sells motorcycles in 25 countries across the globe and offers bikes in three different categories – classic, modern and custom.
The engine displacement of Cleveland CycleWerks motorcycles ranges from 150cc to 450cc and share underpinnings with previous Honda engines. Cleveland CycleWerks will assemble and sell motorcycles in India in collaboration with Laish-Madison MotorWerks, a Hyderabad-based company.