---
Tata To Showcase The Third New Concept In Geneva Motor Show 2018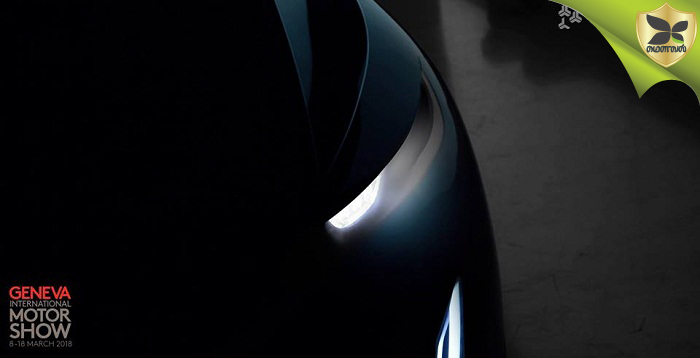 Tata has revealed the teaser image of a brand new concept car for the 2018 Geneva Motor Show, which will be held next month (March). This year will be Tata's twentieth anniversary in Geneva Motor Show, Tata was participated in the show from 1998. So, We expect big from Tata this year.
Tata has revealed the only one teaser image yesterday, other than that no detail were revealed. So, it may be a SUV or Hatch or all new sedan. This model also expect to be designed based on Tata's new impact 2.0 design language like H5X and 45X. Tata was showcased these all new two concepts H5X and 45X in 2018 Delhi Auto Expo. The H5X SUV is based on a Land Rover derived platform, OMEGA (Optimal Modular Efficient Global Advanced) and the other hand 45X hatchback is based on Tata's new ALFA (Agile Light Flexible Advanced). So we expect the new model will based on any one of the above two platform.
Stay tuned to Mowval for frequent updates.