Spec comparison between Alto 800, Kwid,Eon and redi-Go
Now a days lot of choices are there for first car buyers. From that we are see spec comparison between Maruti Suzuki Alto 800, Renault Kwid, Hyundai Eon and Datsun redi-Go in this news.
In terms of external dimensions, all the four cars have almost same. Eon and redi-Go models are designed in tall boy concept. so, it's better option for taller persons. And Kwid is designed in SUV form.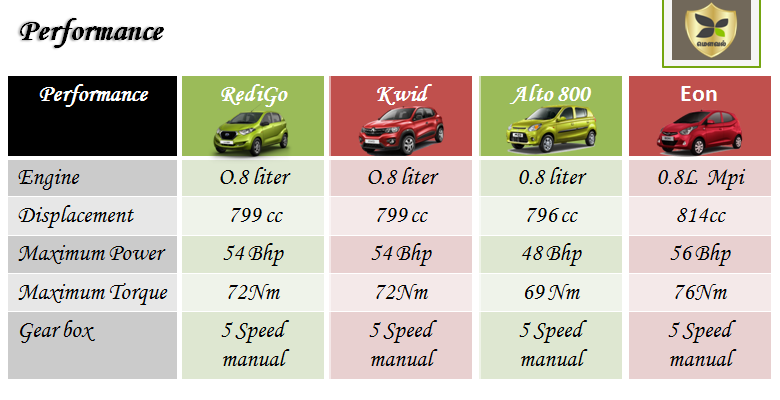 There is no big differences in engine performance and capacity. Compared to the other models, Eon have higher power and torque. And Alto 800 and Eon available in CNG engine also. And also, Eon is available with the 1.0-liter Kappa engine.