Skoda Teases Vision X Concept With Official Sketches
The Czech automaker, Skoda has revealed the new entry level SUV, Vision X Concept with official sketches ahead of its debut at the 2018 Geneva Motor Show early March. This model positioned against in Hyundai Creta in India.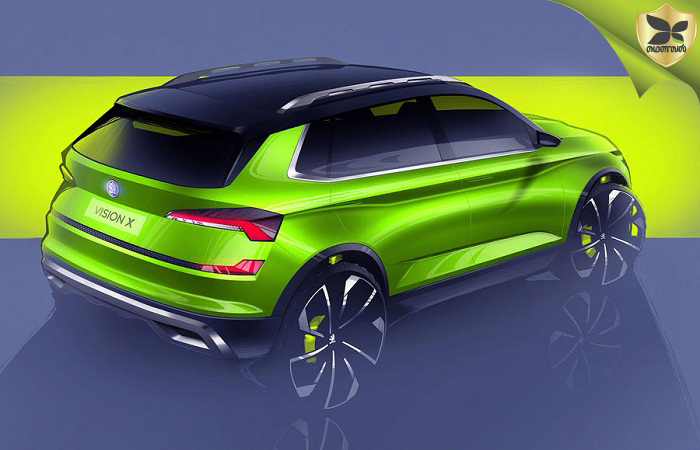 The Vision X concept is designed based on Skoda Kodiaq and Karoq. The most of the exterior design is used for the same Kodiaq and Karoq. And this model positioned below Karoq and its small in size compared to Karoq. The interior sketch also revealed. From the interior sketch, we expect its have futurestic design language.
No mechanical details were revealed. However, it expect to come with plug-in hybrid powertrain unit. And also Skoda has not revealed the name of the production-spec model. The new Vision X concept may hit the roads on 2019. And we expect some more details about this model in 2018 Geneva Motor Show. Stay tuned to Mowval for more updates.