Renault Duster scores zero star in the Global NCAP Crash Test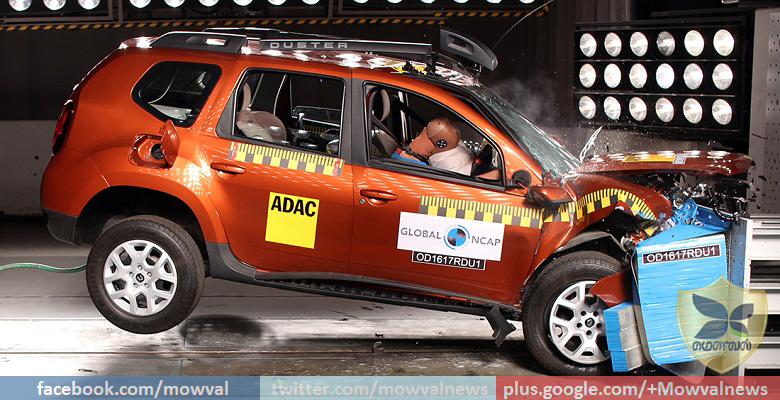 The Global New Car Assessment Programme (NCAP) has released the results of a recently conducted crash test on Renault Duster. The basic variant of the Renault Duster which is sold with no airbags scored a zero in the NCAP crash test. The base variant Duster also scored two stars for rear seat child occupant.
At the request of the manufacturer, NCAP also crash tested the variant with optional driver side airbag. The variant with optional airbag increased the score from zero to three but the score for the rear seat child occupant stayed the same at two stars, whereas the Renault Duster had scored four starts in Latin NCAP crash test in the year 2015.

After a thorough investigation, it was found that the airbags of the India-made Renault Duster were smaller than that of the Colombian Renault Duster. The smaller sized airbags in the Indian Duster resulted in the lower NCAP rating under the same testing criteria.