---
Lamborghini Huracan Spyder RWD Launched at price of Rs 3.45 Crore
Lamborghini launched the Huracan Spyder RWD in India at price of Rs 3.45 Crore. Lamborghini already sold four variants of Huracan series in India such as LP610-4 (all-wheel drive), LP580-2 (rear-wheel drive), Spydar and Special Edition Avio. Now Lamborghini launched convertible version of Huracane RWD called as Huracane spyder RWD.
In this model, 5.2 liter V10 tarbo engine is fitted. This engine delivers the power of 580 Bhp and torque of 540 Nm. This model has capable of crossing speed of 100 Kmph within 3.6 seconds and reach the top speed of 319 Kmph.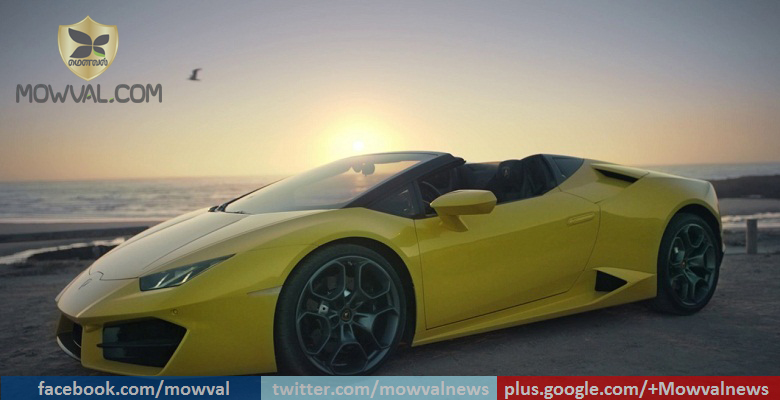 The flexible roofs of the model is enough to be opened and closed at speeds of upto 50 kmph. And Just within 17 seconds that it can be done. Its competition includes the Porsche 911 Turbo S Cabriolet, Ferrari California T and the Aston Martin V12 Vantage S Roadster.