Honda CR-V Roadster Open Top Version Revealed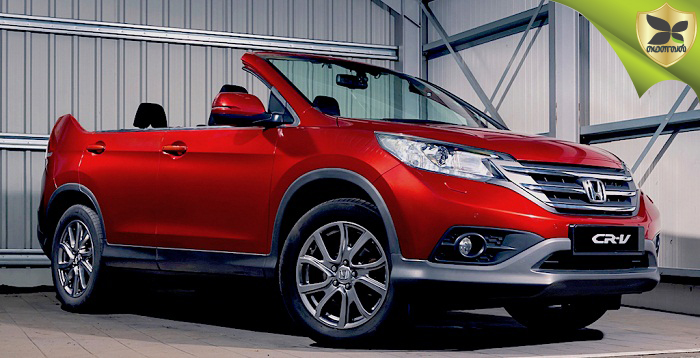 Honda has officially revealed the open top version of CR-V, called CR-V Roadster through images. And also, Honda has already started taking bookings for the CR-V Roadster. Honda simply chopped off the B and C pillars and taken the roof off without a provision for a drop top or a fabric top. And, Honda called this model as "Pure Drop-Top". The price is expect to be half of the current model as the top half of the car is chopped off.
Honda's official press statement says, "This is a bold new direction for the CR-V and opens up an entirely new non-existent market. Our sales target is somewhat conservative to start with, at zero cars, but we are confident that once the minor glitches are ironed out, such as the lack of roof and the fact it is totally structurally unsound, the car will fly out of showrooms." These words were quoted by the project boss Eipurirufūru that means April Fools if you translate the word in English.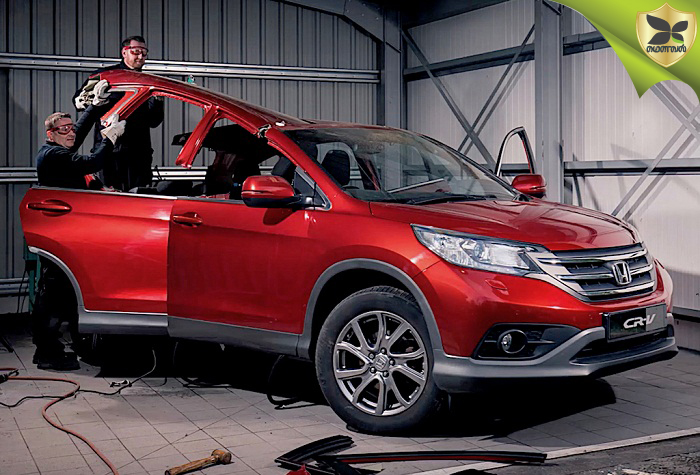 Honda did all these event just for April fool prank. All these images are not just photoshop work. Honda convert one real CR-V to CR-V Roadster by simply chopped off the B and C pillars. If you were thinking to buy the Honda CR-V, its not possible because all are just April fool prank.