---
Audi launched The New A5 Range Of Models In India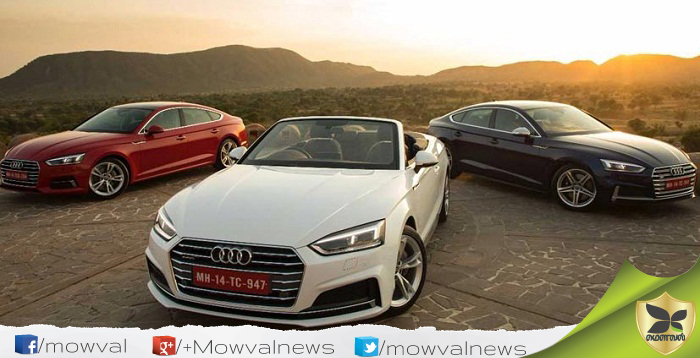 Audi has launched the A5 Sportback, A5 Cabriolet and S5 Sportback with showroom price of Rs 54.02 lakhs, Rs 70.60 lakhs and Rs 67.51 lakhs respectively. The Audi A5 sits between the A4 and the A6. This is the Audi's ninth model in this year.
Mechanically, the A5 Sportsback and the A5 Cabriolet get the 2.0-litre TDI engine. It develops 190bhp of power at 3800-4200pm and 400Nm of torque at 1750-3000rpm. And this engine mated to a seven-speed DSG transmission. The Audi S5 Sportsback on the other hand gets a 3.0-litre V6 petrol engine. It develops 351bhp of power at 5,500rpm and 500Nm of torque at 2,900rpm. And this engine mated to an eight-speed automatic transmission and Audi's signature quattro AWD system. The Audi S5 sprints from 0-100kmph in 4.7 seconds, while the A5 Sportback takes 7.9 seconds.
Nine years after it was first introduced in Europe, now the Audi revealed the second generation of AS and S5. These models gets both visual and mechanical upgrades. The second-gen A5 Coupe developed completely a new platform that reduces weight by up to 60kg. There is only few visual changes between A5 and S5. This models compete against the Mercedes-Benz E Class and the Volvo S60.