---
Audi Q8 Concept SUV Revealed
Audi has showcased the Q8 Concept SUV in Detroit motor show. This model is designed on the original, legendary Audi Ur-Quattro platform. This will be the new flagship of Audiís Q range.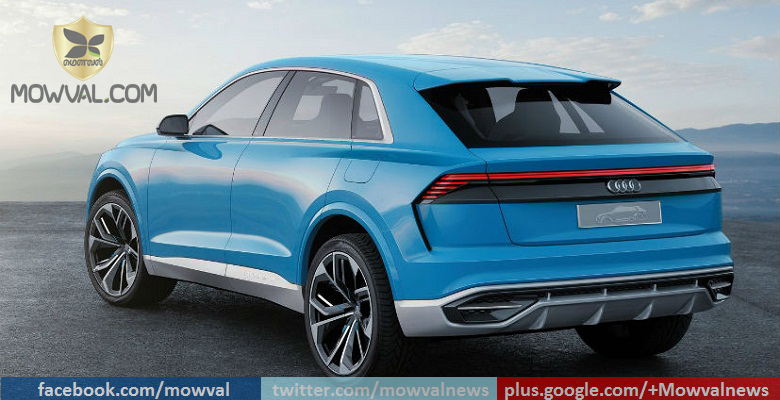 This is a cross between an SUV and a coupe. This model is designed based on Audiís new MLB EVO platform. , The Q8 measures a sizeable 5.02 metres in length, 2.04 metres in width and 1.70 metres in height. And it has 3.0-metre wheelbase. It is a luxo-lounge for four, with individual bucket seats for each occupant.
This model have lot of accessories in interior and exterior. The Audi Q8 concept is a plug-in hybrid, that combines the go-power from a 333PS, 3.0-litre TFSI petrol engine and a 100 kW electric motor. The result is close to 450 horses and 700 Nm (516.3 lb-ft) of torque, giving it a 0 to 100 kmph time of just 5.4 seconds and a top speed of 250 kmph.