2017 Mercedes Benz AMG CLA 45 And GLA 45 Launched On November 7
Mercedes Benz India has announced the launch dates of AMG CLA 45 And GLA 45 in India. These models will launh on November 7. This is the performance oriented AMG version of normal CLA 45 And GLA 45. These models are the 6th and 7th AMG products from the carmaker this year in India.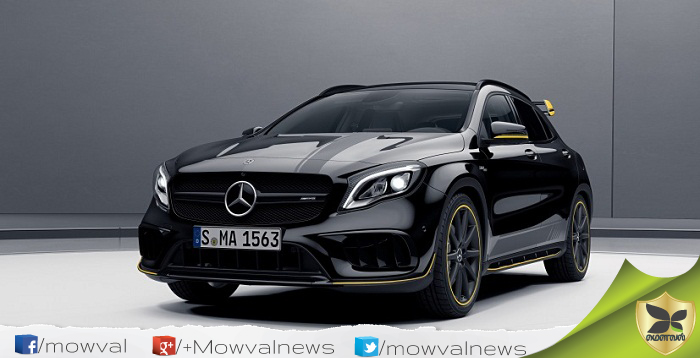 This model have some cosmeti updates on both interior and exterior. On exterior, this model will get a new stylish glossy black paint job with yellow tweaks. And, it also gets a matte black racing stripe that runs along the hood, roof and boot. On interior, this model gets blak theme interior as like other AMG models with all comfort accessories. This model have also some yellow insets on interior as like outside.
Mechanically, both AMG CLA 45 And GLA 45 models gets the same 2-litre, in-line 4, turbocharged engine. This enginedelivers a maximum power of 375 bhp and peak torque of 475 Nm. The power is transfered to all wheels via AMG Speedshift DCT 7-Speed sports transmission and 4MATIC all-wheel drive system. The cars also come with AMG dynamic plus package with four modes.