Clear Picture Of Upcoming Jawa Motorbike Leaked In Internet
We all know few days back, Mahindra & Mahindra has acquired the classic British motorcycle brand - BSA. And also, Besides acquiring BSA, Mahindra has also signed an exclusive brand license agreement with JAWA for India and select geographies in Asia. So, we all expect the launch of BSA and JAWA bikes in India as well. As we expect, Mahindra was officially announced that, all new Jawa bikes to be revealed on 15 November. Now, the upcoming Jawa Motorbike has been spotted yet again with clear image.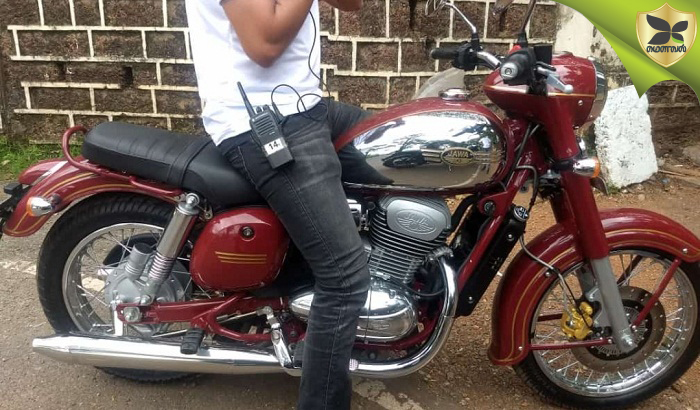 It looks a lot similar to the older Jawa motorcycles. Mahindra did excelent design for iconic Jawa. Just a few days ago, Mahindra revealed the engine details and pictures. The four cylinder and liquid cooled engine have the capacity of 293cc. This engine delivers the power of 27bhp and 28Nm of peak torque. And, this engine also expect to comes with BSVI engine norms.