---
2018 Delhi Auto Expo: TVS Showcases The Creon Electric Scooter Concept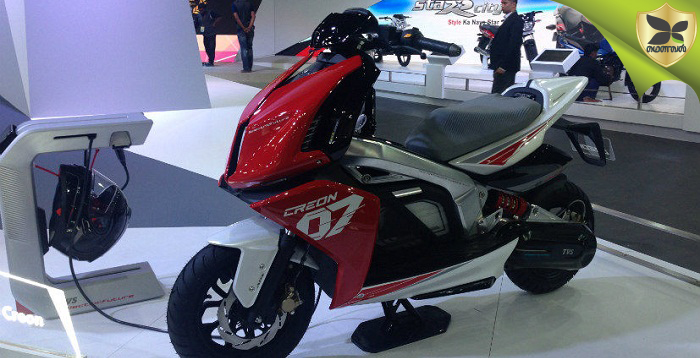 TVS has showcased the all-new Creon electric scooter concept at ongoing 2018 Auto Expo in Greater Noida. And this is the first electric scooter concept from TVS. And TVS not revealed about the launch details for this model.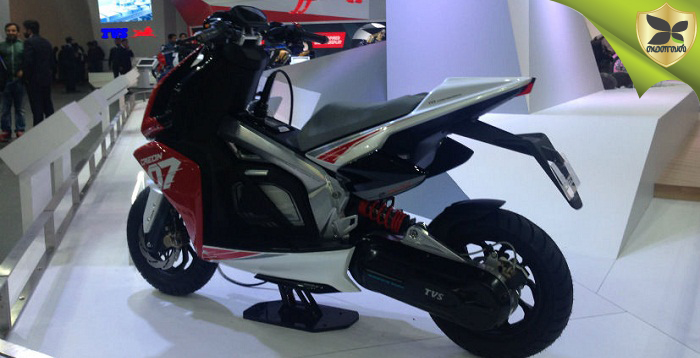 The Creon Electric Scooter have lot of futuristic connectivity options. The Creon equipped ith new app, that features cloud connectivity, geofencing, GPS, park assist, safety, anti-theft features and includes TFT screen infotainment system which shows vehicle speed, motor rpm, tripmeter, battery charge, battery health status and etc,.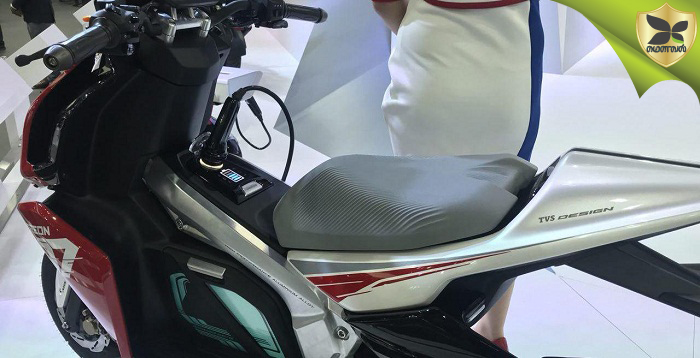 The Creon is having 3 lithium-ion batteries that together make 12kW (16PS) of power. It can accelerate from 0-60kmph in 5.1 seconds. Claimed range is 80km. This model have three riding modes. Braking duties are carried by disc brakes, with single-channel ABS and regenerative braking assist.