GEDEE Museum's Worrld's first car Benz Motorwagon's replica comes to chennai
The Xerox version of worlds's first running car with out horse Benz motor wagon which was produced in 1886 was drove to Chennai from Coimbatore for record attempt.

Benz cars are popular in all over the world. Karl Benz designed the world's first car running by fuel in 1879. He named this car as Benz Motor Wagon. This is the world's first Benz car. January, 29, 1886, the patent originated for this car. So, the same day celebrated as it's birthday.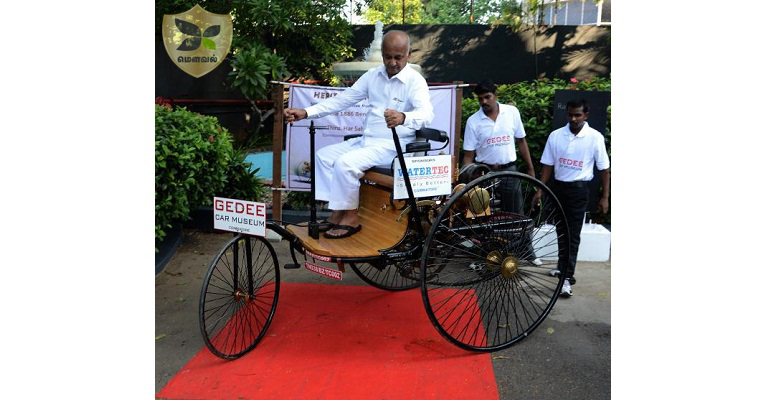 But, it was only move small distances. Today, cars can easily run several thousand kilometers, even if it was because of Karl Benz's wife, Bertha Benz. With the help of his sons Richard and Yujan, Bertha Benz made the world's first long journey in 1888. Bertha Benz made some changes in the car to developed it. The visit is a historic event, with 194 kilometers. After this visit only Benz company founded.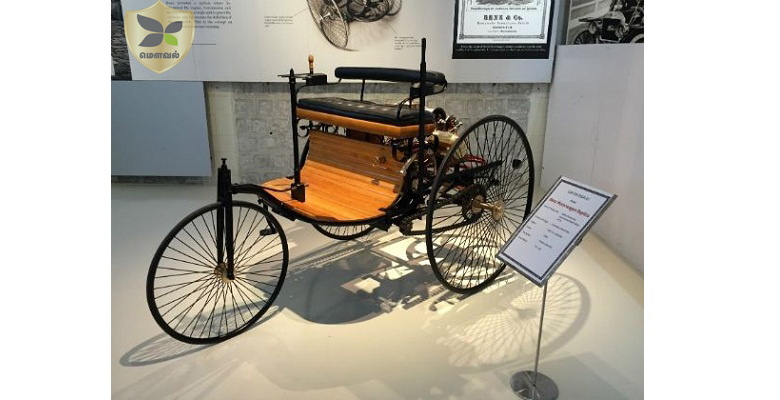 This was supposed to be driving this car very far. Again, in order to create a new record in the history , this car drove distance of 500-km from Coimbatore to Chennai. A total of 6 drivers drove this 500 Km distance.. This was the first time in the world, an old vehicle to travel 500 km continuously.